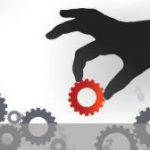 Are you spending time on your business financial records when you'd like to be growing your business? It is probably time to hire a professional to keep this important aspect of your business running smoothly while you work on the things that you went into business to do.
AABS is a mother-daughter team committed to helping other small businesses thrive.  We are a remote-only bookkeeping firm specializing in projects and 3rd party application integration.  Melanie and Neal are QBO experts and love leveraging technology to help make your business run more effectively.
Lose your accounting records in a disaster? AABS can help you recreate years of accounting data or clean up the data you already have for your CPA or tax attorney.  We also enjoy helping business owners set up an accounting ecosystem that synchronizes their accounting system with 3rd party apps to best meet their business needs.
Neal and Melanie spend on average 140+ hours a year training on new technology and keeping up with changes in the bookkeeping and accounting industries.  AABS is here to help you navigate changing accounting technology and help you transform your books from a snapshot of the past to a tool for projecting the future.  We are more than a pair of hands – we are bookkeeping, small business and technology specialists.  Email us today to schedule an intake session so we can learn more about your business, evaluate your business' unique needs, and prepare custom packages for you to choose from.
Our clients love us because we:
• Reduce stress
• Maintain good "safe bookkeeping" policies
• Bring to you over 20 years of experience in technology, accounting and small business
• Love technology and keep up with the latest tools and techniques by attending frequent training seminars and professional conferences for bookkeepers and accountants
• Solve tricky QuickBooks issues
• Love to explain things (reports, how to do stuff in QuickBooks, or anything really)
• Love to train (we can train in-house people on what they need to know)
If you don't love doing it, hire us.  We do!
Save
Save
Save
Save
Save
Save
Save
Save
Save
Save
Save
Save
Save
Save